Recipe Development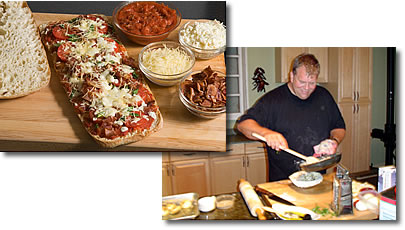 When The Mood Is Food really COOKS! Creating new markets and expanding uses for your products will increase sales, and new recipes do just that. Challenge us to create unique, accurate segment specific foodservice recipes. Involve us to create consumer recipes showcasing your brand. We can develop recipes for your ingredients, or recipes for multiple variations of one product. We style recipes to your desired format specifications, with your brand as the star.
Formulas written for segment specific foodservice needs, utilizing several of your brands, highlighting a trend or theme
Tolerance testing for all recipes or formulas developed in-house
Nutritional analysis by our Registered Dietitian
Variations, serving suggestions, prep time, and garnishing alternatives given with each recipe or formula
Digital photo and concept description of each formula or recipe
Recipes and formulas unique and signature to your needs and brand
Added value on box, online, as a premium, or a promotional tool
Co-branding partnerships
Formatted to your style or design
We are the experts in Consumer Foods, Foodservice, Manufacturing
Request Appointment
Do you have a question for When The Mood Is Food? Would you like to request an appointment? Please fill out the form below and we will get back to you as soon as possible.